Another Successful Victorian Seniors Open Event Sponsored by Meinhardt
Meinhardt are committed to supporting the Silverwoods Resort, and the greater Yarrawonga community.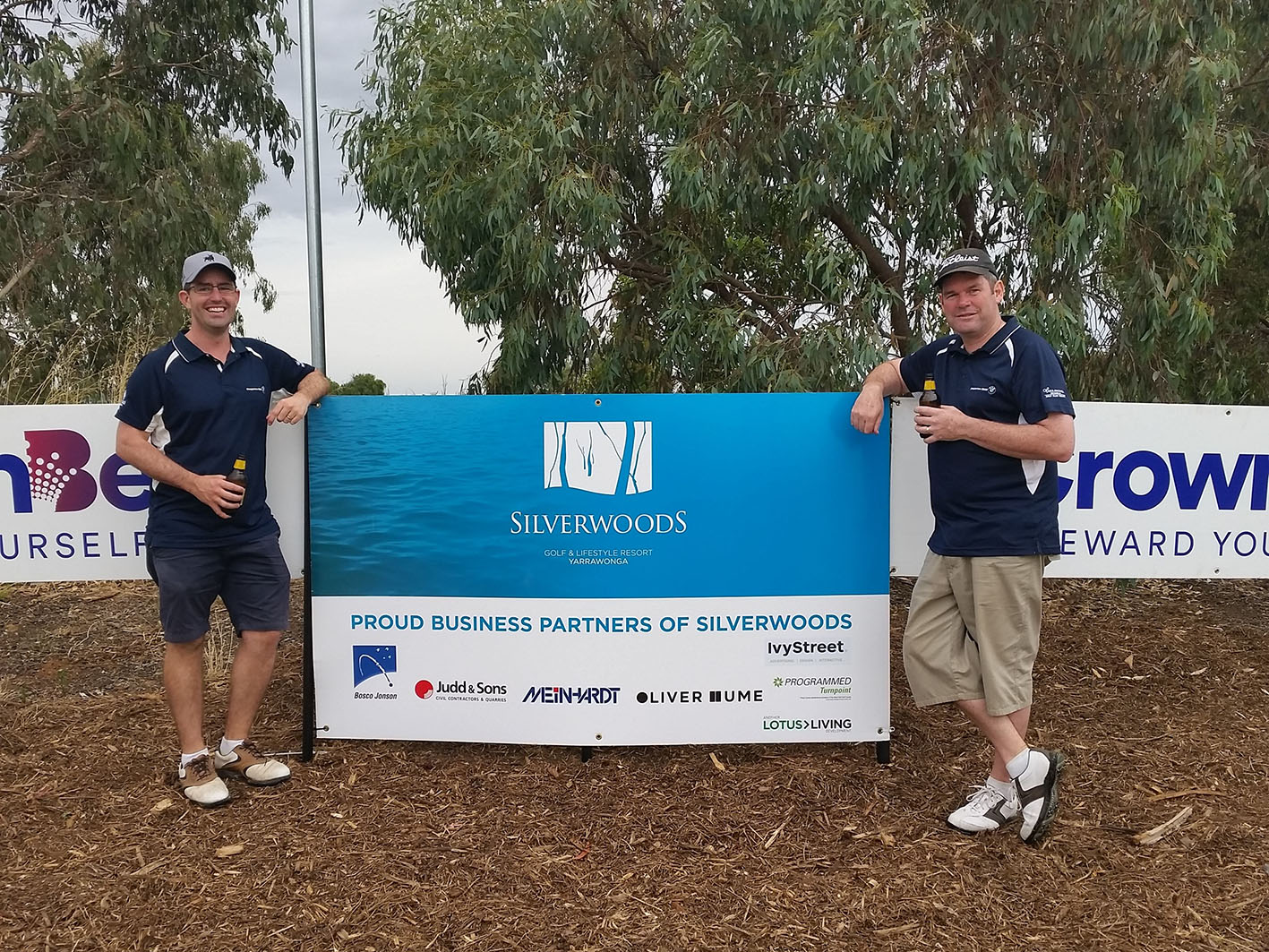 In February, our very own Steve Dunstone and Michael Brand participated in the Victorian Seniors Open: the Meinhardt-sponsored golf tournament of the season. Running over 3 days, the event opened at Silverwoods, continuing onto Yarrawonga and Border Golf Club to close.
Meinhardt have been assisting with the Silverwoods Yarrawonga development project since 2005. The 160ha mixed-use scheme fronts the Murray River and features a Thomson Perrett-designed championship golf course. Meinhardt was responsible for the engineering design and construction management for the Black Bull Golf Course and continue to be involved in the resort hotel and maintenance facility.
Steve and Michael rubbed shoulders with a blend of elite amateurs and fellow sponsors and teed up along-side professionals such as Peter Senior, Roger David, Peter O'Malley and Mike Harwood. Special celebrity guests included Sam Newman and Billy Brownless. Other companies involved in the event were Bosco Jonson Surveyors and Planners, Judd and Sons Civil Contractors and Programmed Maintenance.
Meinhardt has been a committed sponsor of the event for 2016 and 2017 and will continue to do so into 2018. The purpose of our sponsorship is to support the Silverwoods and greater Yarrawonga community and demonstrate our commitment to our Client Lotus Living, the developer of Silverwoods.