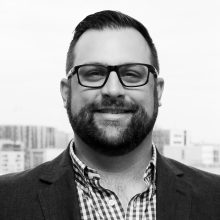 Matthew Collyer
Director – Environment
Matt is an experienced geologist/environmental scientist with over 14 years' experience working as an environmental consultant in Australia, UK, Europe and Asia.
Matt has extensive practical fieldwork, project management and overall project direction experience, with detailed working knowledge of the Victorian legislation with regard contaminated land.
He specialises in project management, design and implementation of site investigations, site remediation, waste management and landfill gas (LFG)/soil vapour assessment and has been involved in site investigation and assessment (soil, groundwater and soil vapour), remediation/ mitigation and project/client management roles.
Info

Skills & Expertise

Project management and direction, Stakeholder engagement, Soil, groundwater and soil vapour investigation and assessment, Contaminated land and ground water investigation and assessment, Knowledge and experience in the interpretation and implementation of EPA legislation, GIS Software