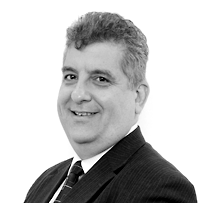 Rennie Darmanin
Discipline Leader - Structures
Rennie has wide ranging experience gained through his work on medium and high rise commercial developments, health and aged care facilities, recreation facilities, defence projects, education facilities, institutional, industrial and infrastructure projects.
He has a proven track record in leading multi-discipline design teams to develop sound, practical and economic solutions that are responsive to the environmentally sustainable imperatives expected of modern structures.
Rennie is well known for his ability to contribute to the design process in a holistic manner that transcends his structural background, and encompasses all engineering disciplines.
He has lectured at Swinburne University on Fire Technology, and has been a guest speaker at RMIT and University of Melbourne on specialist structural topics