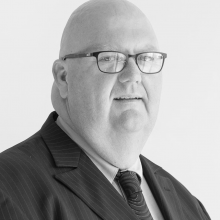 Rod Barry
State Discipline Leader Civil/UD (QLD)
Rod is an Associate Director in Urban Development and is involved in numerous urban design and construction projects across South East Queensland. Rod is based out of the Gold Coast office.
Rod has over 27 years' experience in a variety of Civil Engineering fields within Northern Territory, Northern New South Wales and South-East Queensland including civil, structural, geotechnical, hydraulic, environmental, municipal and planning.
Rod has complemented his experience with further studies in the field of Civil and Environmental Engineering. In recent years Rodney's career has focused on technical leadership across numerous infrastructure projects in South East Queensland.