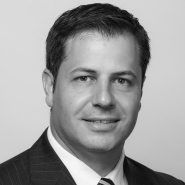 Sam Caruso
State Discipline Leader Structures (VIC)
Sam has a deep appreciation for commercial construction techniques and readily applies this knowledge to his projects. This understanding provides the framework for a proactive and enthusiastic relationship with contractors and industry sub-contractors.
Sam has an enviable reputation with our leading architects and developer clients and is justifiably proud of his reputation for providing great service.
Sam enjoys the close interaction with the architect and allied design consultants and gains much satisfaction from a successful project outcome.