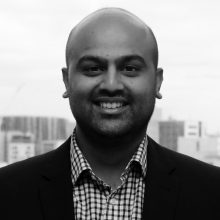 Siddharth Paleri
State Discipline Leader Environment (VIC)
Sid is an experienced environmental scientist with experience in the contaminated land and waste management sphere in Australia working on a range of sensitive sites for both private and public sector clients.
Sid has extensive fieldwork and project management experience, with a strong practical understanding of state and national legislation with regard to contaminated land.
Sid has also worked on several projects in relation to the assessment, management, mitigation and remediation of asbestos in soils and the persistent organic pollutants of the per-and polyfluoroalkyl substance (PFAS) family in both soil and groundwater.