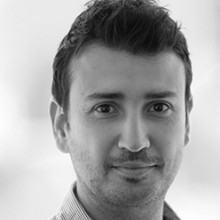 Slav Angelovski
State Discipline Leader Property & Buildings (VIC)
Slav has 12 years' experience in building services industry in Australia and Dubai, Middle East.
After completing his degree in Mechanical Engineering at RMIT University, he joined a consultancy where he gained experience in numerous sectors of the industry.
Slav's core strengths are in Mechanical services, project management, and energy systems. He brings a creative and open minded approach to design with a strong focus on 'green' initiatives.
Slav is Managing Principal of Murchie Consulting, which is now part of the Meinhardt Group, and heads up the combined Property & Buildings team in Victoria.
Info

Skills & Expertise

Building Services Engineering