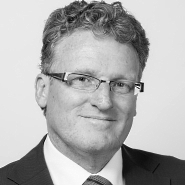 Stephen Payne
Director - Executive Leadership
Stephen has extensive understanding of commercial construction techniques and is able to invest this knowledge into the design of readily buildable and economical structures that respect the particular skills of the contractor.
Stephen has demonstrated the ability to work closely with leading Architects, helping them bring to reality a broad range of developments, from hospitals and institutional infrastructure, through to icons of Melbourne's urban environment.
Stephen enjoys the challenge of delivering innovative and practical design solutions for important institutional buildings requiring exemplary architecture.