Partners In Rail: Meinhardt & Ineco Announce Collaborative Venture
Global engineering and professional technical services consultant, Meinhardt has joined forces with Ineco, one of the world's leading transport engineering and consultancy firms to provide specialized rail infrastructure advice, project management and engineering solutions to help meet the very specific, complex challenges of the rail sector.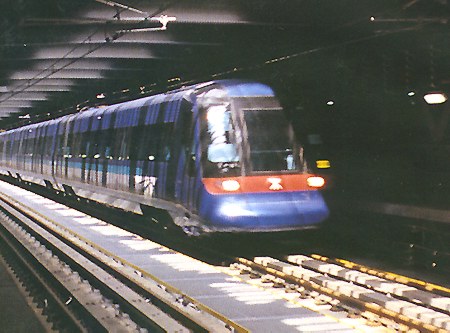 The collaborative partnership brings together complementary skills, including strategic planning, rail systems design, signaling, electrification, incident management, environmental monitoring and maintenance solutions.
The team's experience and knowledge has been gained from a variety of projects around the world, including delivery across Europe's conventional and high speed rail (HSR) networks, work on the Middle East's first HSR project, station designs across Asia, as well as numerous light rail and underground metro schemes.
"The partnership has been formed specifically to target major rail transport projects, initially in Australia with the view of further expansions to other parts of the globe. The aim of this partnership is to meet the continuing international trend towards mega-projects, which require more skillsets, involve multiple stakeholders and are often procured and delivered very differently," said Janos Baranyai, National Director – Major and Strategic Projects at Meinhardt. "The Meinhardt-Ineco partnership, with its global network of offices, will deliver the very latest international thinking in rail to clients wherever they are."
"With a multi-million dollar research and development budget, the partnership is committed to delivering both cutting edge and future-proof solutions," added Alberto Fernandez, Ineco's Asia Pacific Manager. "We have patented innovations to improve operations, systems monitoring and control, health and safety, incident management and environmental monitoring to help keep clients one step ahead. These are very exciting times."
The Meinhardt-Ineco partnership is already exploring opportunities in Australia.
To find out more please click below: