Victorian Planning News You Need To Know
Hot planning stories of the last few weeks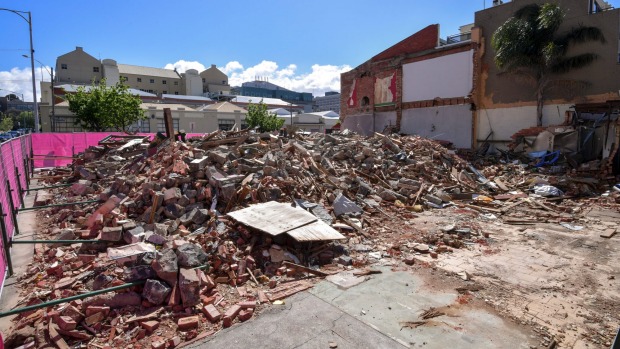 Christmas shutdown – While many Council's remain open over the Christmas period, public notification of planning applications generally ceases from  Mid December – Mid January or is undertaken for an additional period of time, in excess of the mandatory 2 week statutory requirement, generally 2-3 weeks prior to Christmas .  Our clients often target lodgement of planning applications no later than the first week of December in order to avoid advertising delays (however this can vary from Council to Council).
Local Government elections were held on 22 October 2016 (except for Greater Geelong City Council). Most Council's commenced the election period (or commonly known as the 'caretaker period') on 20 September 2016, which concluded on 22 October 2016. It is expected that new Councillors will be officially announced sometime between 31 October 2016 and 4 November 2016. Where Council's experience significant turnover in Councillors.
Prior to the end of 2016, we are expecting the release of Plan Melbourne refresh (Melbourne's Planning Strategy). The Minister for Planning has provided hints as to what to expect including:

Continued focus on urban consolidation within Metropolitan Melbourne
New affordable housing requirements
Climate change
Greater prioritisation of public transport and connectivity
The possibility of introducing new planning tools for streamlining medium density housing assessment (i.e a codified assessment approach).

The Irish Corkman Pub – Amendment C299 to the Melbourne Planning Scheme was approved on 27 October 2016 as a special gazette. It introduces DDO68, which applies a Design and Development Overlay specifically to 160 Leceister Road on which the Pub was located. This means that any future planning permits to be issued on this site can only be for the reconstruction of the Pub as it stood, prior to its demolition. The Minister for Planning has included a sunset clause to this overlay and expires on 31 October 2018
The DDO requires that:
"All buildings and works requiring a permit must: Restore and reconstruct in facsimile the building at 160 Leicester Place, Carlton as it stood immediately prior to its demolition in October 2016, reusing materials from the demolished building where practicable and safe to do so. Where materials are unable to be reused, like for like materials must be used."
Growth Area Planning News

New Infrastructure Contributions Plan System: 

The Minister for Planning has introduced the new infrastructure contributions plan (ICP) system  to metropolitan greenfield growth areas. A new Ministerial Direction, new council reporting requirements and transitional arrangements for ICPs are now in place.

View more information
Development Contributions Plans: 

The Minister has also issued a new Direction on the Preparation and Content for Development Contributions Plans (DCP) and new reporting requirements for DCPs.

View the Direction
Community Infrastructure Levy: The maximum amount of the Community Infrastructure Levy payable under a DCP has been increased from $900 to $1,150 for each dwelling. The amount was increased on 13 October by Governor in Council Order under section 46(L)(2) of the Act.