Bunjil Place: The Biggest Single Project Completed By A Victorian Council Officially Opens
The City of Casey's cultural, community and civic precinct Bunjil Place has officially opened. Meinhardt was the Building Services Engineering and ESD consultant for the $125m project, which will be the creative and community heart of the region.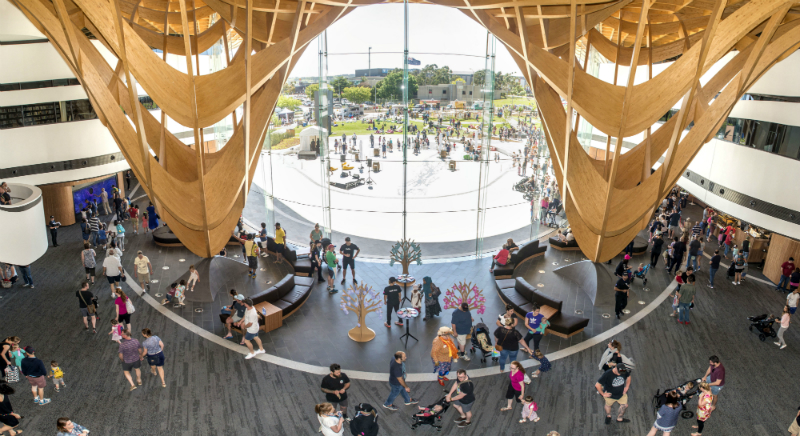 The most important ESD categories for this development are energy, indoor environment quality, water and materials. These categories will not only meet 4 Star Green Star Public Building benchmark, but also contribute to the objectives of providing long term value and a healthy and productive environment.
"The challenge has been to create a building services solution that meets the needs of these very different spaces with very different climatic control conditions and diverse operational profiles while working effectively as an integrated facility as well as meeting the sustainability objectives of the Council," said Richard Dayag, Principal – Building Services.
Sustainable initiatives adopted for the project include:
High performance facade;
Low temperature VAV System with economy cycle;
Efficient thermal plant performance, configuration and control strategy;
Enhanced building automation system and Energy Management reporting;
Digital lighting control and high performance lighting;
High thermal comfort with increased fresh air rates and optimised zone control;
Effective daylight penetration to the functional spaces;
Rainwater harvesting for irrigation and toilet flushing;
Water efficient fixtures and fittings;
Recycling of fire system test water;
Environmentally friendly building materials; and
Ozone Depletion Potential (ODP) free refrigerants and thermal insulants.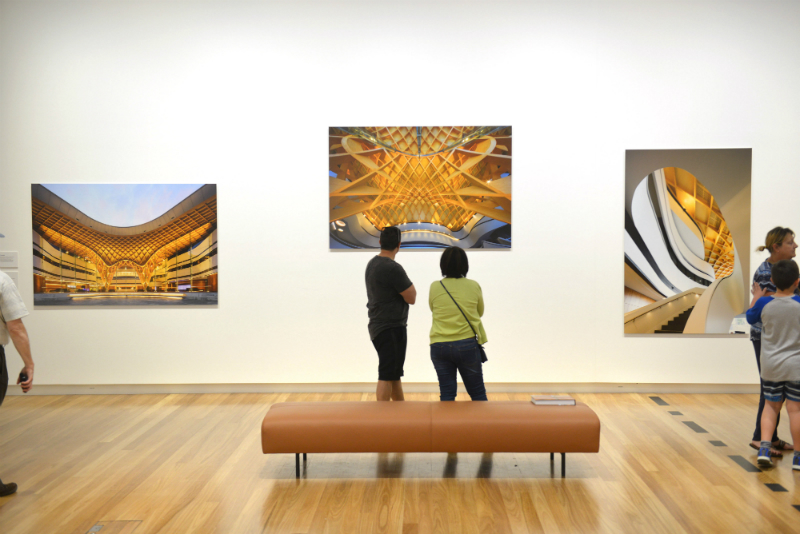 Designed by Francis-Jones Morehen Thorp (FJMT), Bunjil Place will be the first facility of its kind, bringing together creativity, entertainment and community in a way that is unparalleled in Australia. It delivers a multitude of individual spaces within a single 24,500sqm precinct including:
800-Seat Performing arts centre
Regional art gallery
Multi-Purpose Studio for concerts, school holiday programs, small trade shows and more
Community library with a collection of more than 50,000 items
Council function space accommodating 350 people seated
Council workplace
Community plaza with big screen and associated open space
Cosmopolitan café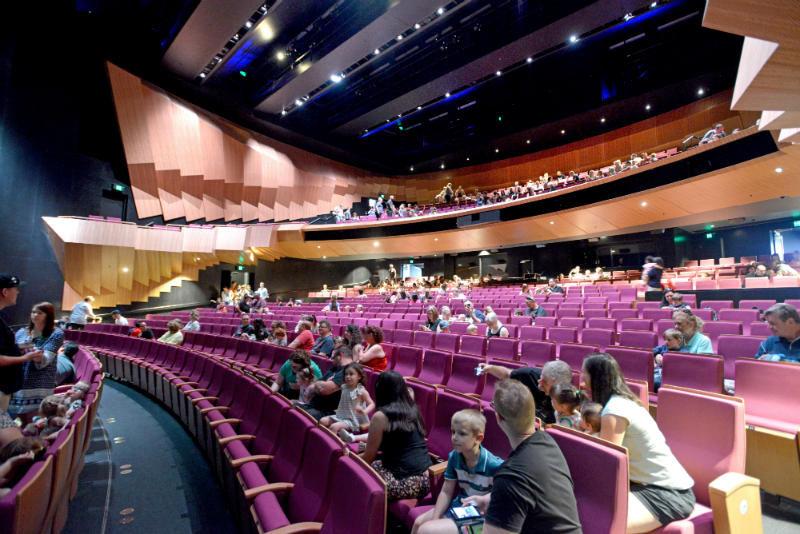 One of the key design principles of Bunjil Place has been driven by the visitors experience to the precinct. A statement is truly made on arrival with an iconic triple volume height foyer featuring timber grillage forms, which merge structure with a feature ceiling.
What visitors may not realise, is that the beautifully consistent look and feel is also sustainable!
In fact, a single tree is responsible for all 6,000m2 of the veneer, across the foyer and library walls.
The tree itself is a eucalyptus variety known as Blackbutt and it had been removed from a private property in NSW many years ago, to make way for a road and reserve.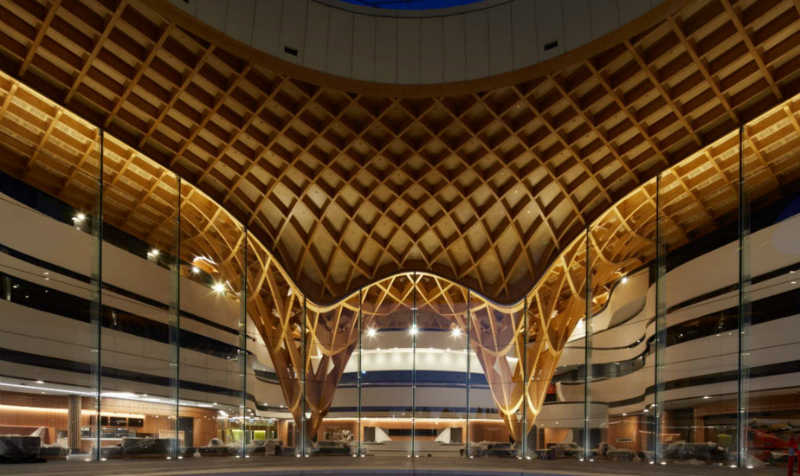 The development was built by Multiplex and project managed by Root Partnerships.
It is expected that there will be more than two million visitations to the broader precinct each year