Transforming Aged Care in SA: Combining the 1840's Heritage Buildings with New, Modern Facilities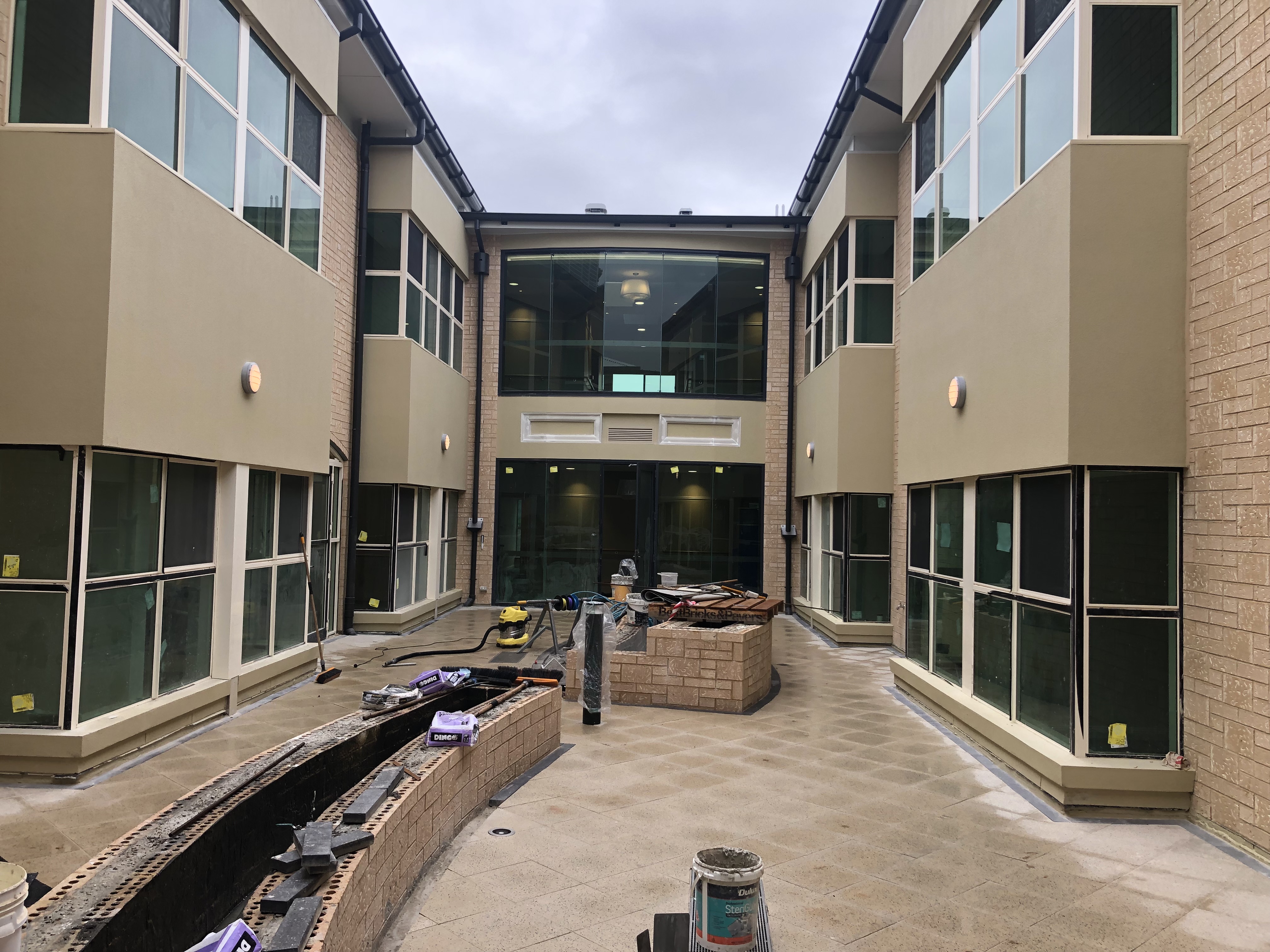 Meinhardt were engaged to provide all Building Services, Structural and Civil engineering to a new aged care facility located in Myrtle Bank, SA. The site mixes an existing heritage building dating back to the 1840s with a new, modern facility that provides high quality aged care to over 75 residents.
With a challenging, sloping and compact site, space is at a premium. To help alleviate these issues, basement car parking, two storeys of usable floor area as well as roof mounted plant locations has helped to make the most of the land available. Specifically engineered roof framing systems have helped to hide and disguise the appearance of services, ensuring that the aesthetics of the facility are not affected. The restoration and upgrades to the heritage homestead, boundary wall and façade elements also provides a visual link to the past of the area.
A mixture of structural systems were used on the site, from secant retaining walls to capture as much land as possible to a mixture of concrete, steel and timber internal construction to maximise ceiling spaces for service runs and ceiling heights. The significant use of suspended concrete in the basement carpark has helped to open up the space, maximising the number of carparks available.
For the building services, a real emphasis was placed on allowing the resident to be able to have their own home within the building. This included allowing each resident to have their own air conditioning unit and control of their own temperature, allowing them to set their own climate. Similarly, the lighting controls allow for the resident to determine how they want their home to feel. Removing the feeling of an institution was high on the list of requirements. Energy Sustainable Design was also a key driver with a large Solar PV system provided as well as energy efficient air conditioning systems.
Life safety was also a priority to protect residents and staff alike. As the site is tight with all available space used for occupant amenity, the required fire protection services required careful consideration and engineering. In the end, the fire pumps and tanks were located below ground to maximise the occupied space. This required significant coordination between structural, civil and our building services teams to ensure they could be successfully delivered.
All this work has resulted in an aged care facility that provides an open, energy efficient and safe home for its residents.