UTS Readies for Construction of Cutting-Edge Science Research Facility
The University of Technology Sydney is running full steam ahead to achieve their bold vision to be a world-leading university of technology.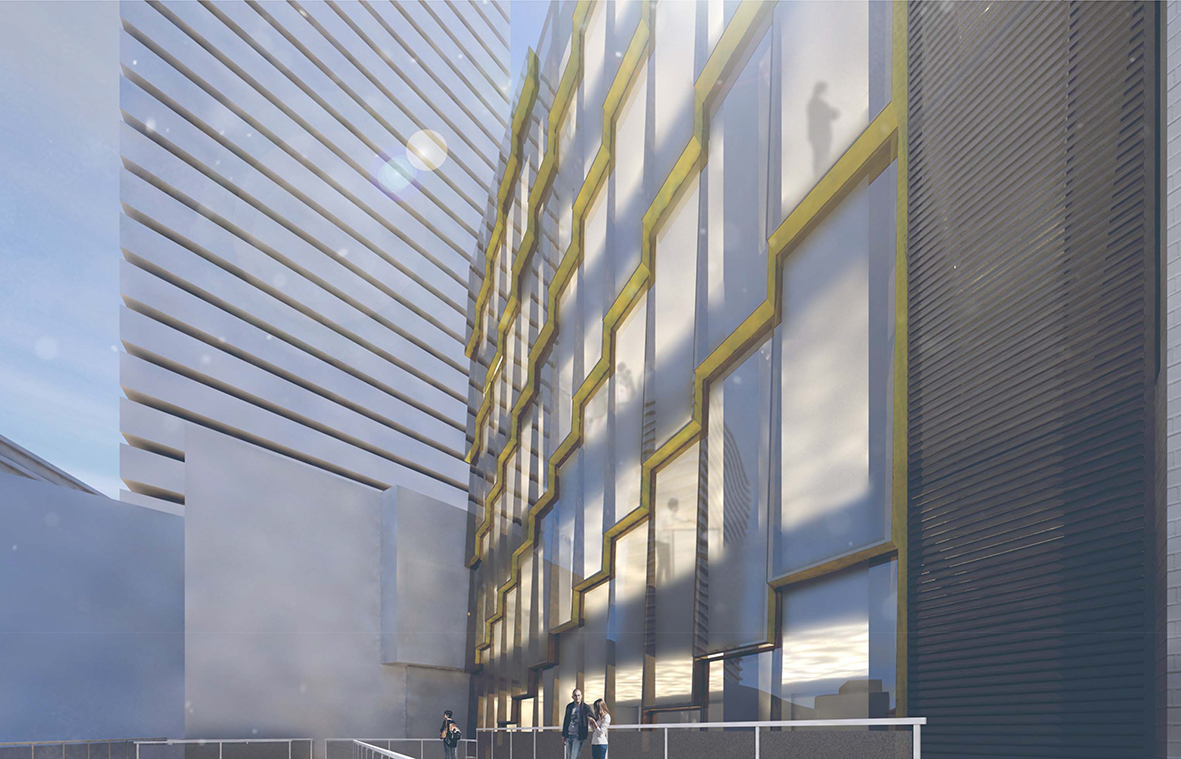 With strong existing relationships between
 the research-driven science faculty and local industries and professionals, UTS has identified the opportunity to transform an under utilised corner of their existing science building at CB04 into a multilevel state-of-the-art laboratory 
hub. Education design leaders H2O Architects will head up the design team with Meinhardt Australia engaged to lead all building services, structural and civil engineering.
The demolition of the small single story University Hall facing Turner Lane allows for an 8-level extension to CB04 that will accommodate 12 new laboratories, flexible space and learning hub. CB04A will respond to the changing
 needs of leading research academics from the university and industry partners, in a building with aspiration for a commercial research feel with an accent on transparency, collaboration and innovation.
CB04A will utilise the existing ramps and stairs connected to the main entry on Harris St and improve the access through adjacent teaching spaces and Alumni Green.
Meinhardt aim to provide improved and thermally comfortable education and research environments that sets the scene for students to learn and innovate. This includes an emphasis on practicality and affordability, integrating sustainable design features, that maximize use of natural light and fresh air linked to mechanical and electrical systems tailored to a size and operation that suits the real needs, demands and operation of the facility.
Mindful of the need for surrounding faculty buildings to operate during construction, the existing services that currently cross the University Hall roof will be carefully rerouted and upgraded to more energy efficient solutions without interruption.
The last events at University Hall will be run in October 2017. An interior strip-out and demolition will commence on development approval. The new facility is planned to open during 2019.
For more information please see the UTS website.