Warriappendi School: Supporting Young Aboriginal Students
A brand new trade training facility, teaching commercial cooking and hospitality courses to young Aboriginal students, within a non-traditional school environment, has opened its doors at Warriappendi School, South Australia.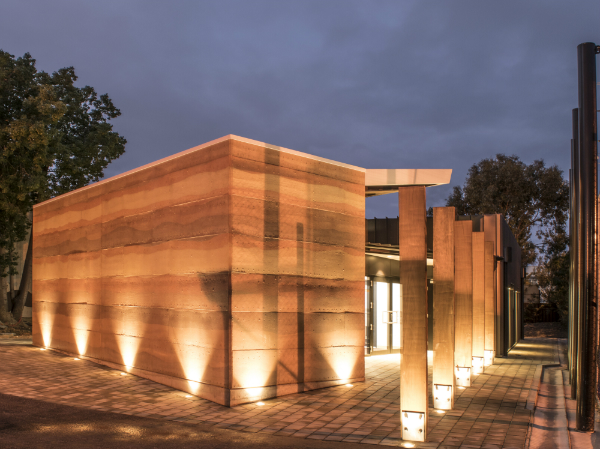 The building was designed by architects Wiltshire + Swain for the Department of Planning, Transport & Infrastructure (DPTI). Meinhardt were Building Services Engineering consultants.
Warriappendi School is a small secondary school dedicated to helping those with difficulties in traditional schooling environments. Their dedicated staff assist the students reconnect with formal education through their creative and flexible programs. In 2017 the programmes will be expanded to include students from other schools, adults and other identified Aboriginal groups.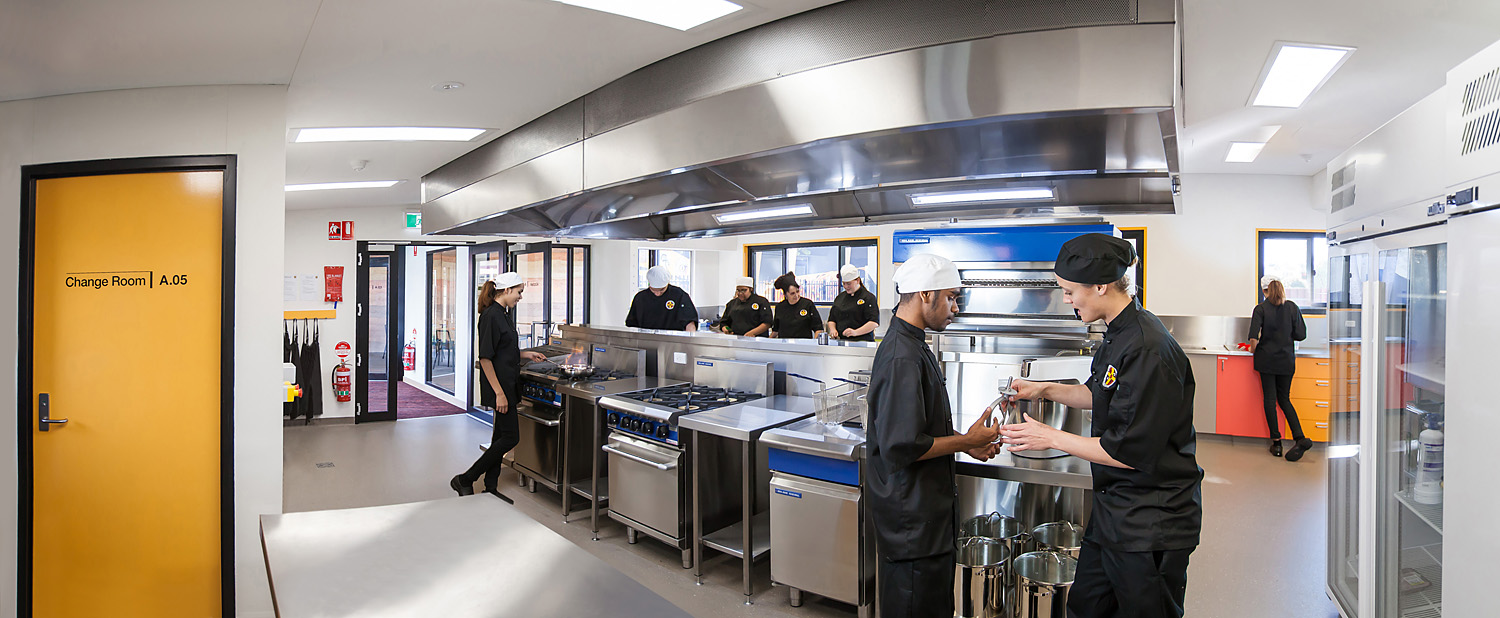 There were significant challenges to achieving a successful project.
The design of the building is unique with few traditional spaces to work with. Raking ceilings, non-rectangular walls, high level windows all required careful consideration and co-ordination to ensure the building services worked with the building design.
The building also featured many natural materials such as timber clad ceilings and façade elements and a large feature rammed earth wall. The rammed earth wall features many layers of natural colours, referencing elements of the Australian environment and is fully exposed internally and externally to maximize its visual impact.
Meinhardt's electrical engineers provided feature lighting to showcase the design of the building and façade at all times, allowing the building to shine, even at nighttime functions. Other building services, such as the air conditioning had to be fully integrated within the building's fabric to ensure that the visual impact was not obscured by conspicuous services and equipment.
As well as being visually stunning, the building had to work. While being a teaching facility, the kitchen had to be a fully functional commercial grade facility. A large central cooking island has been provided with a low profile kitchen exhaust hood. A walk-in coolroom and barista style coffee machine allow for further training opportunities. All the building services were designed to be robust and to a standard suitable for use as a commercial facility.
The school site itself is also small with narrow access and footprint available for the building. The location is also adjacent to a major roadway, meaning co-ordination and timing of infrastructure works, such as the new electrical transformer were critical.
"The staff at the school are highly satisfied with the functionality of the facility, as all aspects of the design and mechanics are operating effectively and without fault," said Chris Brandwood, Principal – Warriappendi School. "Visually we are extremely happy with how the dream was transformed into reality, with the combination of contemporary black steel/aluminium and the natural textures of timber ceilings and the rammed earth walls. This acknowledges Aboriginal cultural lands while connecting to a modern and state-of-the-art training environment. Thanks to all the team at Meinhardt."
Meinhardt has collaborated with various Aboriginal communities on numerous other developments, specifically in the Aged Care, Community and Education sectors including:
Old Timers Village – Alice Springs: 20 bed extension for "high care" occupants plus an administration centre
Derby Aged Care – working with the Derby Aboriginal Health Service
Wyndham Aged Care
Koonibba Aged Care – Ceduna
Aboriginal Sobriety Centre – Ceduna
Yalata Housing
Acacia Hill Special School