Young Gun To Speak At Property Council Event in Adelaide
Sharing the benefits of global experience.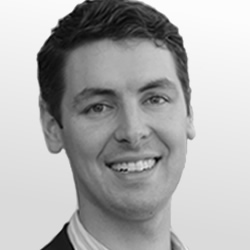 At Meinhardt we are always looking to improve the way we work and expose our staff to different cultures and approaches to engineering.  A successful transfer can benefit the individual, the company and ultimately our client:
Expanded technical knowledge
Accelerated professional development
Enhanced company awareness
Increased employee flexibility
Daniel Moore – Associate, Building Services (South Australia) spent two years working in Texas, where he was project engineer on a number of healthcare projects.  He will join Rosina Di Maria, Principal, Woods Bagot and Damon Nagel, Managing Director, Ironfish on the panel of the next Property Council event as part of their Future Leaders Series to share his experiences.
A new office offers different people, a different office environment and maybe even a different culture. The ability to relate to others and hone communication skills is strengthened by exposure to new and often unique experiences. Interpersonal skills learned during a transfer will translate to an enhanced ability to relate to clients upon returning home. Non-quantitative benefits are also evident. Stepping out of the norm through a transfer can spark a new enthusiasm for self directed learning, and professional and personal development.
Click here for more on this event