Two Projects Up for AIA SA Awards
Integrating the old with the new is the theme running through the Whyalla Airport and Torrens University projects, which have both been shortlisted for prestigious AIA South Australia Awards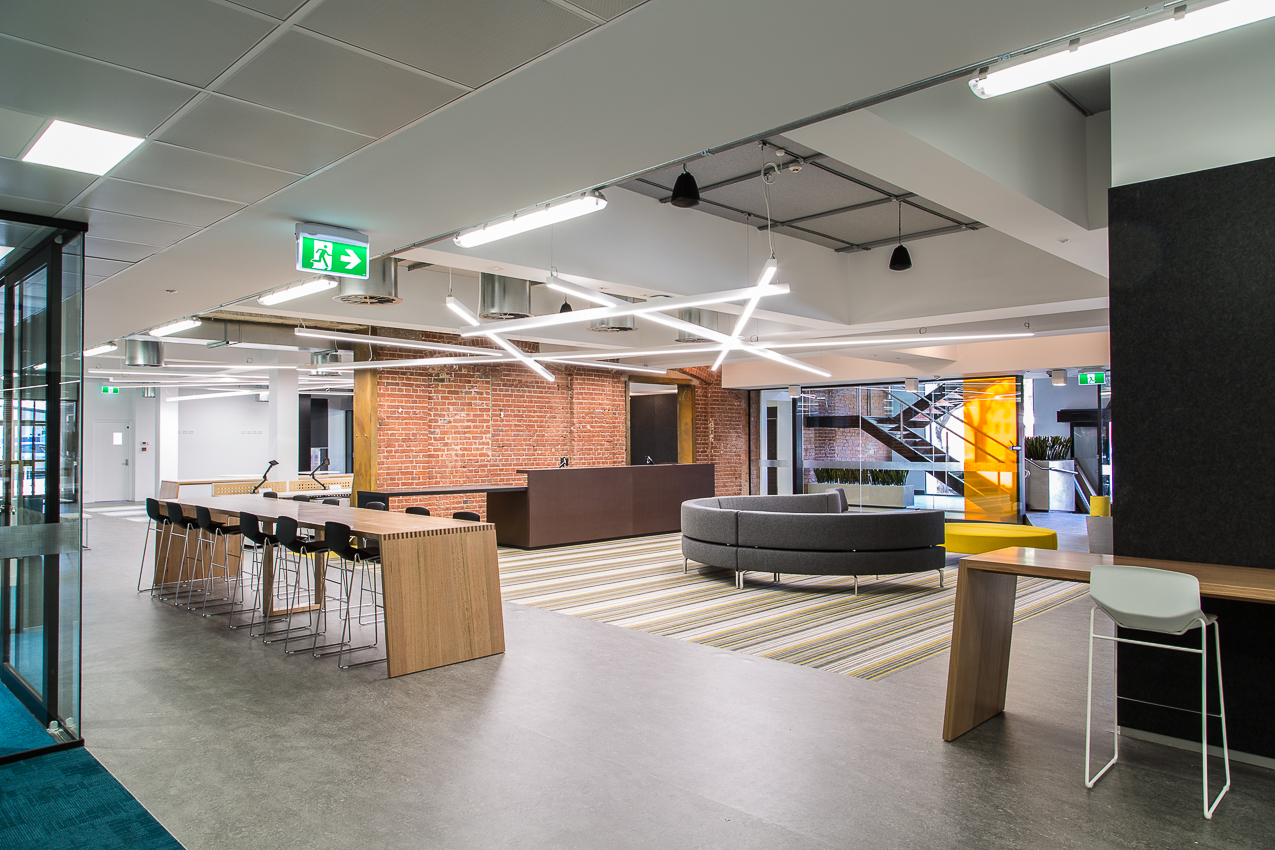 Meinhardt provided building services engineering for the redevelopment of Whyalla Airport, designed by Katanoo Architects, which will help in the future growth and development of regional South Australia.
You can read more about this project here.
Meanwhile at Torrens University, our multi-disciplinary engineering team worked with MPH Architects to help  insert a new campus within the historic building previously known as the Menz Biscuit Factory – built between 1878 and 1946.
Central to the campus are 3 x multipurpose teaching spaces with the ability to open in to 1 large space. Acknowledgement and respect for the historic fabric of the building combined with an honest expression of materials and finishes have been integral to the design.
Air conditioning outside air supply is pre-treated in Climate Wizard units. These units use a evaporative cooling process to generate cooled water, which is then circulated through a cooling coil to dry cool outside air before supply to the air conditioning units. Significant cooling capacity is saved by precooling outside air prior to supply into the building.
Outside air supply to air conditioning units is automatically regulated by EcoHVAC constant airflow regulators. When outside air is controlled by fixed dampers then too much or too little outside air is often supplied to spaces resulting in energy waste or poor indoor conditions. The automatic constant airflow regulators are self-regulating and always supply the design quantities of outside air.
LED lighting is used extensively throughout the tenancy resulting in significant energy savings.
"The design team for the Torrens University project faced a number of challenges with the existing and historic fabric of the building which was originally the Menz biscuit factory. Meinhardt responded to the challenges accordingly and the end result is a fully integrated architectural and services solution maintaining the integrity of the building."
Maureen Fry, MPH Architects