Valentine Sports Park: A New Era for Football NSW       
Valentine Sports Park has been Football's NSW sporting and administrative headquarters for over 25 years and has played host to some of the biggest names in Australian football.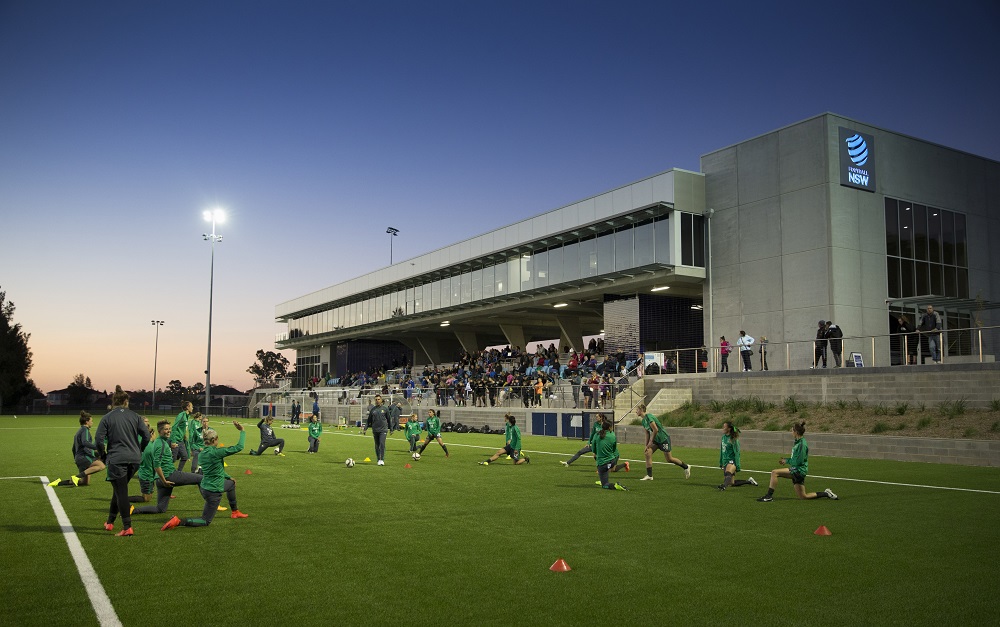 The $22 million dollar redevelopment provides improved and expanded facilities for country NSW, interstate and international teams to play and train.
The project was designed by HBO+EMTB Architecture and built by Taylors. Meinhardt provided structural, civil and building services engineering.
The primary requirement was the design and construction of a 9,000 sqm, 3 level multi-use building to include office headquarters for Football NSW, spectator stadium and indoor amenities, replacing the two small grandstands on the site.
The upgrade also includes two new synthetic surfaces, stadium quality grass pitch, futsal court, gymnasium and café.
The venue is also designed to service the sport and recreation needs of the local community, with netball, volleyball, handball and basketball already making use of the facilities, in addition to the swimming pool which houses learn to swim classes.
FFA CEO David Gallop has welcomed the state-of-the-art facility and reiterated the important role Football NSW and Valentine Sports Park has played in the growth and development of the beautiful game:
"There's an old cliché that says build it and they will come, but in our beautiful game the opposite actually applies.
"We already had the numbers, we needed the facilities and the game deserved something like Valentine Sports Park.
"Valentine Sports Park is going to be a birthplace for champions, but it's also going to be a place where men and women, boys and girls can play the game for fun in a fantastic facility."
It is estimated over 200,000 people will pass through the venue every year.